Post by seannm on Nov 5, 2017 10:10:35 GMT -5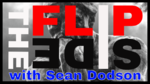 All,
Good morning. I wanted to discuss a subject that I have been touching on, and that it the difference between being objective and subjective when trying to decipher and or interpret the poem. I have mentioned several times that those whom allow their preconceived ideas about key words or phrases in the poem tend to look for and find things outside of said research material that confirm their subjective ideas, thus the very definition of confirmation bias. Therefore, in my opinion, the best way to remain objective and to avoid confirmation bias, and the many rabbit holes it provides, is to just stick with the mere 166 words found within the poem, thus a poem purist.
Your effort will be worth the cold.
Many read this line and see the word cold as some sort of temperature, much like warm found in stanza two, and we know where that has led us. And that Cold must refer to a time of year, a cold weathered area, the cold water one must cross, etc., ect., there are a host of reasons searchers use for this word found within the poem, but they fail to understand or interpret this line in its entirety, the big picture, and run off in some random direction.
en.wikipedia.org/wiki/Hot_and_cold_cognition
The above link discusses hot and cold cognition, and to give you a brief synopsis: a hot cognitive is an individual who allows their emotions to assist them in arriving at a conclusion when posed with evidence, versus a cold cognitive who allows reasoning without their preconceived emotion to arrive at their conclusion of posed evidence. Hmmm, this sure sounds like those who allow their subjectivity or preconceived beliefs to guide them in their thought process, our forums are virtually littered with the ashes of solves that revolved around a searchers emotion based ideas.
So hear me all and listen good, your effort will be worth the cold.
I have mentioned several times that I do not see Stanza's 1,5 and 6 as clues that contain information that gets a searcher closer, physically wise, to the treasure, but may provide invaluable information none-the-less. I wont go into detail my interpretation of this line, but I ask how does being cold help us in listening good? Could it mean that being objective to the evidence provided , the nine clues, will be worth the effort?
So once again I stress that those who make naïve assumptions about key words and or phrases found within the poem, or look for subtle hints in the tens of thousands of words in the book, and then search outside them both for answers that confirm those assumptions, will find exactly what they are looking for, but will never find the true resting spot of the treasure.
Seannm
All,
And now consider these statements from Forrest:
stories.californiasunday.com/20
... rest-fenn/
"Let me tell you something that may startle you," Fenn said, leaning in conspiratorially. "I've never been interested in art. Art to me was always a commodity. If you say that out loud, everybody will throw rocks at you. It's like cussing in church.… But I looked at it as a business instead of a love. I never loved art, and that's what gave me an advantage."
So Forrest was never a lover of art, to him it was just a means to and end, a business venture to provide for himself and his family (Father on the Banco). So it is safe to assume his feelings towards art was cold, so to speak, he left out the emotion and just did his business, and business was good!
dalneitzel.com/2017/02/08/forrest-gets-mail-13/
What inspired your passion for art?
I have no passion for art. It was only a business to me.f
www.youtube.com/watch?v=48cmOTDkhuQ&feature=youtu.be&t=16m25s
time stamp 4:44:
"It was not the love of art, it was a necessity to make a living."f
time stamp 6:22:
"Some of the art gallaries in town, that were not doing too good, were handling the type of art that they themselves loved. And I thought that was a mistake."f

Hmm, that line right there sure sounds like "hot cognitive" or emotion based type of thinking to me. Subjectivity versus Objectivity. Those art dealers, that were not doing so well, were in his opinion subjectivity deciding what types of art people should buy, and because of their subjectivity they were failing in that business.
So Forrest's effort, in the art business, was worth the cold.
Seannm