Post by astree on Jun 2, 2017 4:34:36 GMT -5
mysteriouswritings.proboards.com/post/10340/thread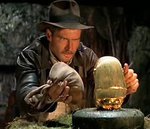 I was sure I had this solved. Then we find a potential solve in the book for another clue that's equally convincing, the audio version says the chapter title is, "Holy Shhhh" and now my solid solve goes to the back burner.
Red herring? The next 2 or 3 treasure? Ugh!!!
How is it possible to be that good and not be right?!
One of the problems with this hunt is the sheer volume of information, without a way to crisply filter or invalidate much of it. I have many single-clue solutions (like the Mitchell / Buddha / Orleans quarry in Indiana) and several piles of multi-clues going to the same location (each pile a separate location). Part of the problem may be that the clues for the alternate sites are in the present book (without the 'mystery' or 'alternate' chapter) and we are picking up on those references. (For example, one small pile of clues goes to Havana, Florida and seems to be supported by the story's mention of the hijacking to Cuba).
I'll just use the Chapter 23 title %@&$$!*# as an example that looks like it could mean something, but given alternate decodes (which I won't show) it's hard to filter / confirm / differentiate to build a clean solution.
This hunt may be an example of "fuzzy solution" set, it's not clear yet.
We know the title (in the hardcopy) can be made to correspond to shift number keys on a standard keyboard
%@&$$!*#
52744183
This seems to be intended, since the line "we need a number" which turns out to be "butterscotch 5" is directly opposite the title in the hardcopy, the string deciphers to begin with 5 and end with the number sign #.
( However, first problem – the alignment with the Ch 23 title is probably not true in the Kindle version (?), and minotaur has told us that the audio version has "Holy Shhhh" as the title, which gets rid of the decipher to numbers ).
Proceeding, using the number decipher and the beginning sentence of Chapter 23 (When the others)
52744183
WHENTHEO
12345678
(the THEO looks to correspond to the HOLY Shhhh, but who knows)
a simple re-arrangement give
THEN NW OE
This Ch 23 title occurs between the two versions of the poem, first listing "north" then "west" so looks to correspond to the THEN NW. Additionally, I am finding the OE useful at the location I have, but it's not a lock yet.
I have other good uses of the Ch 23 title, some do not use the keyboard decipher. It is therefore difficult to zero in on Pete's intended use (if any). He has simply given way too much information, without a way to confirm his intended use.