Post by The Wolf on Jan 2, 2019 13:32:14 GMT -5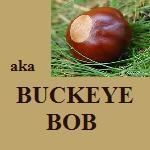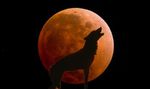 Also in my book (
Finding Forrest Fenn
), I suggested the introduction to the poem as being part of the poem because it ends with a ":" Thus technically the list starts, which is why I speculated initially the 9 clues are the 9 sentences. "So I wrote a poem containing nine clues that if followed precisely, will lead to the end of my rainbow and the treasure:"
Many commented and considered this a break through four years ago when I first published this as no one had ever previously suggested that as possibility. I believe the rainbow connection is very important and is the centre of my theories on many of my solutions in my book.
On my blog/private thread (of which all owners of my book can have access to), I provide an example of the rainbow and how imagination is important and more importantly why Mr. Fenn says "comprehensive" knowledge of geography is
required
. It is up to the reader to decide but it is a different way of looking at it. Many think
comprehensive
means just maps, but geography is also the study of weather. A special weather phenomenon produces rainbows, if you are within striking distance that is (wink).
I think it is an interesting connection and I finally got around to publishing all my work over the last 3 years on my searchers blog for those to decide for themselves.
I don't know, wolfie. That sentence before the poem isn't included in any other published poem. Particularly the poem that's on the map in TFTW.
But I do think it's a hint. With at least two meanings, off the top of my head.
A question. You said that Forrest said that ""comprehensive" knowledge of geography is required."
He said it could help, not that it was required, if memory serves me correctly.
Are you interpreting something to get to that "required?"
Goldwatch, very good questions.
1) What other published poem are you referring? The original is in TTOTC. I prefer to go with the original.
2) Geography, here is a quote:
"Can hunters really get to the treasure location with just a good map, the poem, and a decent knowledge of words?FF: I wrote the book for everyone who feels a sense of wanderlust. In your last question if you change the last word to geography, my answer would be yes.""The only requirement is that you figure out what the clues mean. But a comprehensive knowledge of geography might help."
We can decide for ourselves whether that is a requirement or not. His insistence on changing a word to geography is with purpose, so in my opinion it cannot be ignored and the example I have provide certainly makes sense of that statement.