Post by Jenny on Aug 27, 2018 13:49:24 GMT -5
Below are images sent to me by GeneticBlend-- who was on site of The Outlaw Cache. Her story can be found in the summary here on forum, or
on the MW Website.
I place it here to go with her images as well:
In Search of The Outlaw Cache by GeneticBlend
Hello!
The weather yesterday was beautiful, so I made the trip to Central Pennsylvania to search for the Outlaw cache along the Sinnemahoning Creek.
First I had to do a lot of research to find out where exactly to go. I am not going to give that away, but I will send Jenny some photos to post.
Unfortunately, I didn't come home with the Outlaw cache, but it was certainly an adventure, and it was really cool to see all of those old foundations in a ghost town.
I went to bed early on Friday night, but I couldn't sleep. I was excited about the trip, and a bit nervous about it being a "four skull" hunt. I am new to H. Charles Beil's treasure hunts, and I don't know anyone else who has participated in them, so of course I didn't know what to expect. But the thought of a strenous hike, and the possibility of running into rattle snakes and bears kept me awake that night.
It took just under four hours to arrive where we would park...at a remote area, just off the side of the road. We got out of the car, and the bugs were already swarming around us! First things first! We sprayed ourselves with bug repellent! I put a canister of bear spray on my belt, put a backpack full of things like a flashlight, maps, gps, compass, trail mix, first aid kit, and water on my back, and we started our trek.
It was a long walk until we came to the place on the map where I knew we had to venture deep into the woods. I didn't know how far we would have to hike until we would start to see signs of the ghost town promised in the story. That was part of the mystery. But at about 200 yards, I started to notice stones that were in piles. They weren't stones, but bricks from what used to be foundations. The further into the woods we walked, these stones began to take shape. Finally they resembled foundations of what were once houses. Some were covered with moss, some had trees growing out of them, some looked only like a wall. Where was the rest of the house? One foundation was quite impressive and had all four corners and an indentaton. It was the one that H. Charles Beil was pictured standing in, holding his cache! We were in the right place, but was the cache nearby? We didn't find it on our search.
What we did find was a very interesting place. I had never seen so many old foundations in one place. It was eerie and quiet and peaceful and beautiful all at the same time. Here was a part of history that you could see and touch. I didn't go home with the cache, but I went home with the memory of a great adventure, and lots history and geography I learned just doing research on this one hunt. I went home with sore legs too.
And as for the four skull rating...we didn't see any snakes or bears. We did see a deer and plenty of deer and elk tracks. I saw some elk from the car early in the morning. I saw a tiny little frog, and a strange looking caterpiller. On the way home we stopped at an Elk Viewing area (there are quite a few of them around), but we didn't see any elk. I was tired and sore from the hike, but I haven't been out for a good hike in a long time. I would say we did about an eight mile round trip. A four skull rating shouldn't be an issue if you are prepared.
If anyone is thinking about participating in H. Charles Beil's hunts, I would recommend it! Even if you are not in an area where there might be a cache, they are full of history, geography and very educational. He plans to put a cache in every state. They are free too!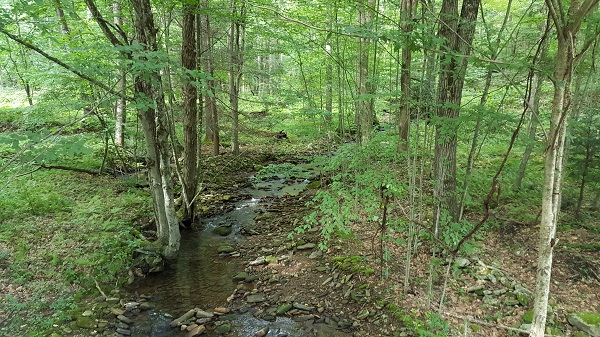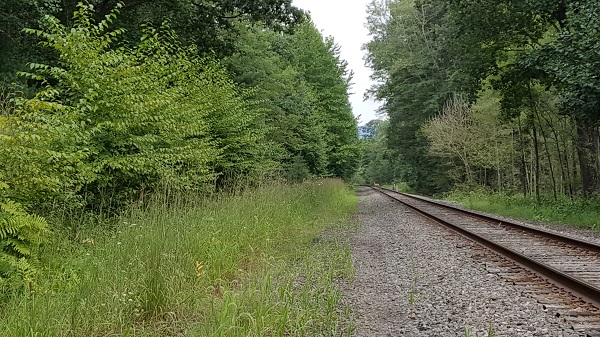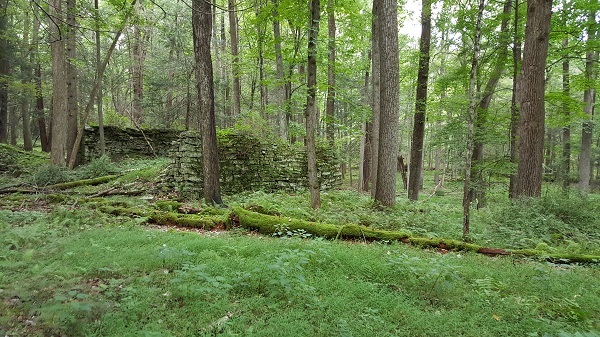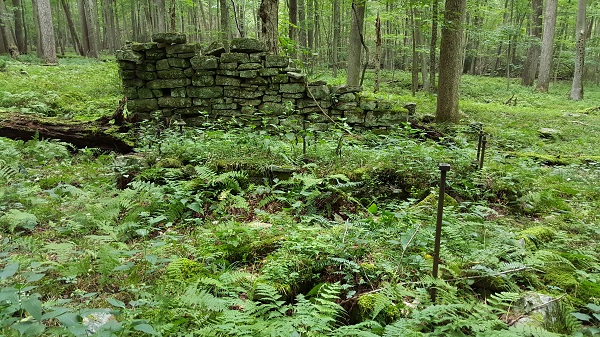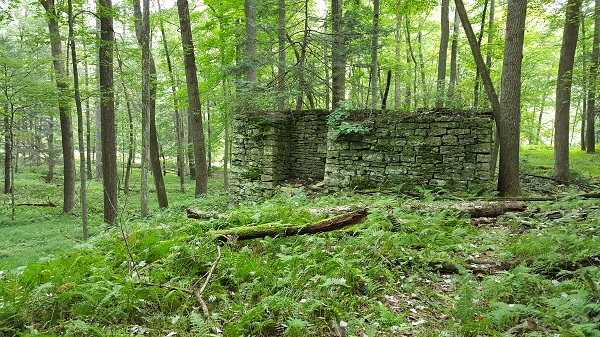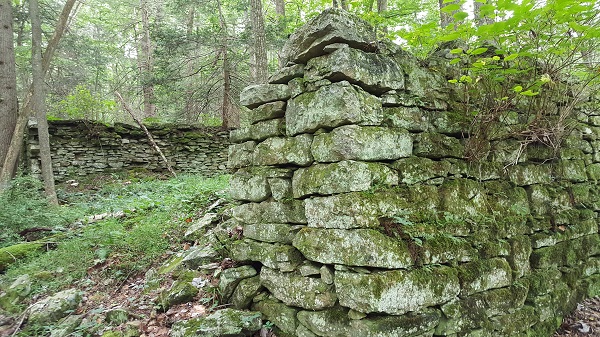 HCB with cache before it was hidden!