Post by Jeff on Jul 30, 2020 12:07:37 GMT -5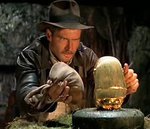 <abbr title="Jul 29, 2020 12:09:31 GMT -6" class="o-timestamp time" data-timestamp="1596046171000">Jul 29, 2020 12:09:31 GMT -6</abbr>
zaphod73491
said:<abbr> </abbr>Hi Jeff -- what I always found interesting were the spelling mistakes on that page: Wetherill twice misspelled Wetherell, the Tairona and Sinu Indian necklace from "Columbia" instead of Colombia, and "Navaho" instead of the more common Navajo (though I believe both spellings are acceptable).
Hi zaphod, I don't think I noticed the "Wetherell" spelling mistake (I don't know that person and don't think I ever looked him up) but did notice the other two. As you know "mistakes" are ubiquitous in Fenn's writing.

One of my hypothesized Fenn puzzle rules is the "indicator error." Essentially, a glaring error calls attention to something of puzzle significance (e.g. For Whom the Bell Tolls). Possible support for this idea in TTOTC is found in Important Literature: "I never thought I had to believe everything I said" and "non-fiction writers don't have to be right but eight-five percent of the time and everyone knows that" (p.14). There are other statements in a similar vein around these two in that chapter. I'm not sure if there is a consistent purpose to the errors: does it call out that item as something important or is it the concept of the error (i.e. its type) that matters?
An example of the latter concept of error, the misspellings (or less common variations) of "Wetherell," "Columbia," and "Navaho" could indicate that phonetic readings of words are of puzzle importance (as, for example, explored in the festival of puns that is Scrapbook 49 Sweet Fragrances). Alternatively or additionally, does the misspelling of "Wetherell" call attention to that "double letter" ending of his name? There are a curious number of these in the book, and of course we have the double "r" in Forrest and the double "n" in Fenn and the double "f" of Fenn's name initials. One of the avenues I pursued was what I coined "name" element of the puzzle, as names come up as a repeated theme in TTOTC; I wondered if Fenn "partnered" (as another repeated theme in TTOTC) names in a system that extracts hidden information in the poem. That is a very general statement because I never could refine it further into something usable or, importantly, successful.

Getting back to the hypothesized "indicator error" rule, in Scrapbook 179 Heck with Those Guys Fenn talks about his writing style, which I suggest is simply a coded way of explaining at least one of his puzzle rules. He describes using these "indicator errors:" "I misspell a word to make the reader stop and look it up" and "corrupting a word or idea." He illustrates this concept with an anecdote about extracting information from a reluctant interviewee by deliberately saying "something to them that I knew was wrong." To drive the point home, Fenn intentionally misquotes himself: "Imagination isn't a technique, it's a key."

As a major counterpoint, perhaps Fenn is doesn't know or care about these conventions of written language, he doesn't really know or care about factual accuracy, he wants to introduce ambiguity or red herrings, and therefore all these "errors" have no true puzzle significance.
As another counterpoint or at least one point of caution on the suggested "indicator error" rule, Fenn would have to be extremely careful to remove any inadvertent errors that could muddle the game. Thorough self-proofing, at the very least, and, more practical, having an editor would be critical so as not to introduce red herrings. It is interesting that, as far as I know, these "errors" were not corrected in subsequent book printings (I'm unsure why OUAW was revised; it was something I never got around to) and, possibly more revealing given the ease of editing, after being published on the web. Another question that I never got around to investigating: in the case of scrapbooks that made it to a book, did Fenn ever correct the "errors" upon publication in TFTW and OUAW or were they simply propagated forward?
What are your thoughts on all these errors, "indicator" or otherwise? I know you have incorporated some of them in your posted solution (e.g. the order of initials in For Whom the Bell Tolls).