Post by susb8383 on Jun 2, 2021 7:01:19 GMT -5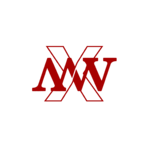 I also asked him about his perspective on the Forrest Fenn treasure hunt. Well he ignored my first question, but did respond with this:
"I am afraid that my book Masquerade has absolutely
no connection whatsoever with Forrest Fenn or anything done by him! You
will not find any clues to his work in mine!
Bamber Gascoigne wrote a book called "The Quest for the Golden Hare"
which explains in great detail how Masquerade was constructed plus some
of the amazing stories of the people who tried to solve the puzzle
aspect and find the Golden Hare ..., which in essence was an enticement
to draw people into looking, really looking, at the paintings. Bamber's
book is a good read which if you are interested in such things, you
might find entertaining. It's probably available on the internet somewhere!"
I also contacted him recently about his thoughts of how the Forrest Fenn hunt ended and he was quite adamant that he had no interest whatsoever in anything Forrest Fenn.
And this annual hunt (The Masquerade Tribute) has absolutely nothing to do with Forrest Fenn either.....they are completely separate matters......not sure why you bring it up...
Just name dropping is my guess. But you were fortunate...I don't think Mr. Williams responds to very many people. I also get the feeling that he really just wants to be left alone when it comes to anything related to aths. With that whole scam thing and with his privacy totally being trampled on (he's pretty reclusive and had no idea how big his book would be and that it would throw him into the limelight like that) he doesn't necessarily have happy memories of that hunt the way we do.
But it's nice that he responded to you email.