Post by ironwill on Jun 7, 2020 17:47:20 GMT -5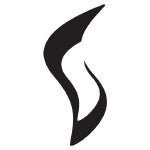 It uses most of the clues as described in my first solve post just above, leading you to the starting point of West Yellowstone and the features there. His hints and quotes refer to people not knowing they were at the right location - it's a place full of people who arrived there.
Union (marry) Pacific (wwwh) Railway Line. 66,000 links - this is 66 electricity poles away from Iris Street in W.Yellowstone. Railway line area is max 200ft wide. Heavy load and water high (train carries heavy loads as well as power lines, water high from train steam).
The BOTG start: "Put in below the home of Brown" = Brown Bear (statue just above the rail line. Another bear statue called The Way of the Grizzly is on N.Canyon and another in front of the Denver Museum re Doug Preston.
Wallace BROWN was builder of the UP Dining Hall in W.Yellowstone. The architect was Gilbert Stanley UNDERWOOD designed the Union Pacific Dining Hall - now used as a place to get married (MARRY/UNION). See FF's Mirror on My Bathroom Wall for reference to an Underwood typewriter. "So a friend gave me a computer. But it didn't make the clicking noises when I typed the way my old UNDERWOOD typewriter did. That's one of the things I miss, in a stubborn sort of way. Maybe the typewriter's steady pecking cadence gave me a sense of accomplishment that's now missing in my life." (cadence=walking, clicks = distance, tracks now missing).
Railway tracks look like rusty 'fire escape' ladder which FF slid down to escape class. These tracks were also 'nailed down'.
FF refers to his 'SPECIALl' place, and also Forrest Gets Mail 23 'WOLVERINE' in the wood. The trains carrying passenger to the town were called the WOLVERINE and the Yellowstone SPECIAL.
Anyway, if you follow the track bed due west out of town and then south towards the border, the track has specific USGS bronze or aluminium markers.
One is C105 - the 105 Thunderchief was a fighter jet from Vietnam. Next to this spot is the satellite image of a plane flying over.
Further on there's B105; In My War for Me F mentions he trips over an aluminium graver MARKER (metal). In same story he says F-105 and B52s carrying 105 missiles. 'chest' is 104th word in poem. Could mean the chase ends at the 105th marker.
A little further below Mosquito Gulch is where the rail track and the electricity service path crosses, where an old bridge would have been. This shows as an X on the map.
Taking this as the blaze, in German blaze means 'blow' = below.
Right here the Madison South Fork crosses under the track and dries up in summer months (no paddle). There is a spring which DRAWs water out at the end ("The End is NIGH"). You can walk down and clock-WISE round to an area of woodland bordered by the river and the track.
This is where Forrest's poem verbs come in handy;
BEGIN HALT. TAKE WALK PUT BROWN. PLACE DRAWING. PADDLE WISE FOUND (BLAZE*) LOOK. CEASE. TARRY MARVEL GAZE. TAKE GO. PEACE.
(BEGIN) walking from a train (HALT) made by Wallace (BROWN), Place it on your map (DRAWING) and follow (TAKE) line. (PADDLE) around in water looking with concentration (GAZE) for something ground on something solid (FOUND*) to become aware of (WISE) in water not very deep (PADDLE height). Keep searching (GAZE) long enough (TARRY) making small, narrow, or meager (SCANT) ?? until you find something filled with wonder (MARVEL).
Take the chest!
* Note: 'blaze" can mean blow on a trumpet in old Germanic. Blow=below (wise and found the 'below').
* Note: 'found' can also mean to set something down as in foundations or the bottom of something (river?), or to melt a metal as in foundary.
Peace.
I like your solves dude