Post by The Wolf on Dec 9, 2016 10:37:41 GMT -5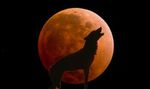 The concept of 9 clues and 9 sentences has been around for a long time but it has never held water with most searchers because they arrive at the same conclusion you have. For instance, if we have 5 clues over the first 4 stanzas, that get you into the area to the blaze or the chest. Then what difference does it make if two different techniques get you to the exact same ending point?
To me the only way 9 clue = 9 sentences makes sense, is if those last two stanzas get you closer to the treasure chest.
Wolf,
I agree the 9 sentences possibly being the 9 clues is a concept that has been around for some time and that is why I had mentioned in my opening that is has been discussed before. My intent was to highlight these mentions by Forrest and give my interpretation of them based on that theory, something that I have not seen done before. Also by mentioning my theory that stanza's 1,5 and 6 may not contain information that gets one physically closer to the chest and providing them supporting data to that end was another way of getting people to look at that possibility. I firmly believe that one should not simply give away the answers, it is best that they come to the the conclusion on their own or they will not own it. Give a man a fish.
Again I believe that if we remove all that we already know from the poem then what we are left with is what is worthy of knowing.
Seannm
I liked your summary to this concept. I agree right up until you felt 1,5&6 stanzas do not contain information that gets one physically closer to the chest
"There are hints in my book that will help you with the clues, but a clue will point you toward the treasure chest and a hint will just help you with the clues, if you can understand that."~Forrest Fenn
Mr. Fenn's statement is contrary to your theory. I really like the theory, if and only if each sentence/clue points one closer to the treasure chest.